Research
House History
Interested in when your house was built or who has lived there? Then you have come to the right person as I have already completed studies of well over 100 houses. Regardless of whether they are medieval or Victorian, they all have a story to tell. The history of your house can also identify how its landholding has changed, and what the land has been used for. I will use maps, census records, Parish records and Manorial documents (where appropriate) to provide as much information as you want regarding your house and the people who have lived in it. I can also provide 'family tree' style charts to show a succession of owners and occupiers.
Example of a detailed House History
the final report will be presented in a binder with copies of all the relevant documents and transcripts.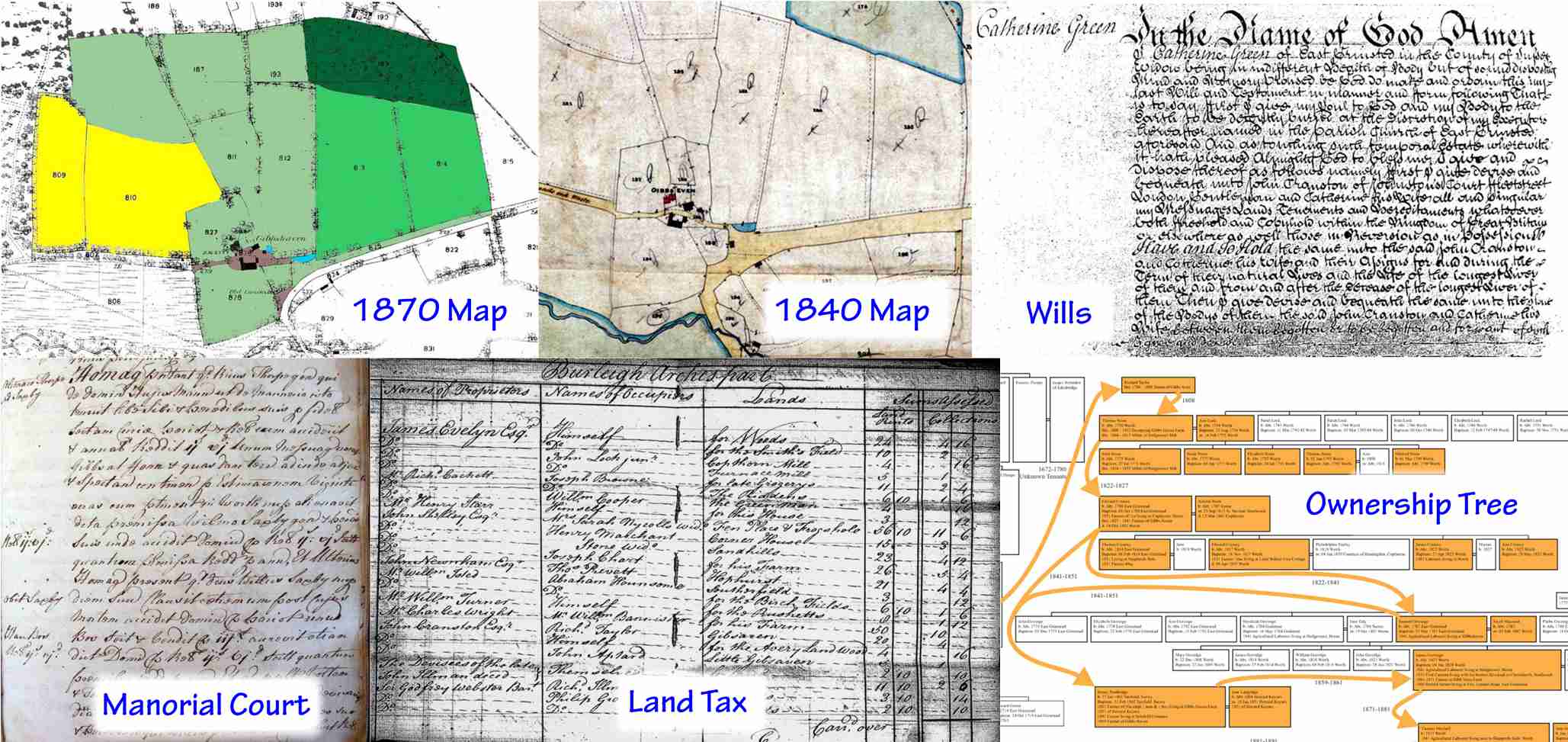 Family History
Knowing personally how exciting and rewarding researching your Family Tree can be, I ensure that my services exactly match your needs. I could work with you to overcome a single roadblock that is preventing your researching progressing, provide you with personalised mentoring on how to research your Family Tree, or I will do the research and present you with your Family Tree in a format of your choice. Every client is different; it might be a single ancestor they want to find out more about, or what your ancestors occupations were and where they lived, or just find out how far back it is possible to trace a family name. I specialise in producing high quality large scale (A0) colourful or illustrated family tree documents that you can share with your family.
Example of a presentation tree including photographs
.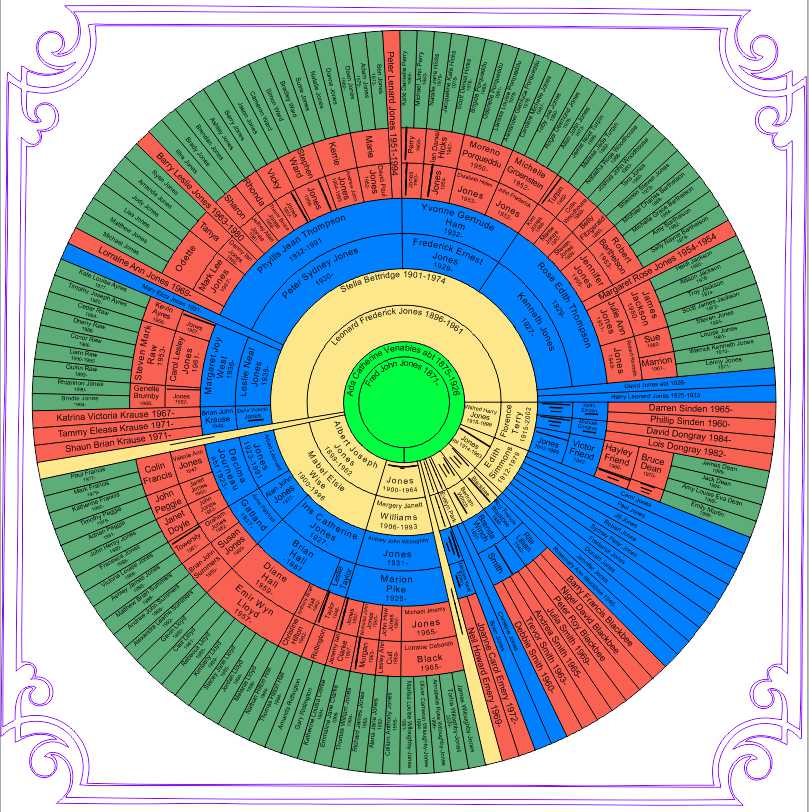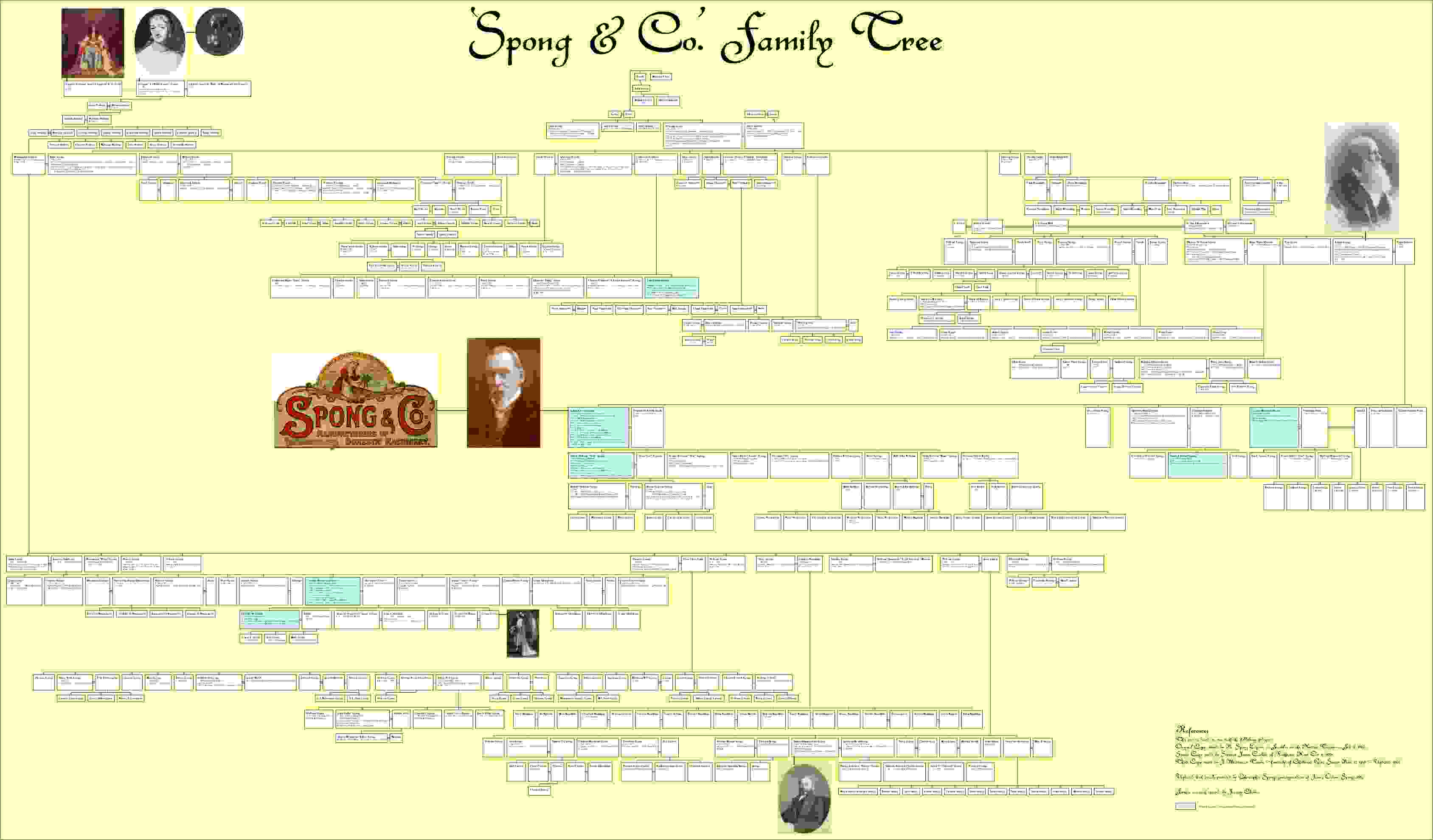 Local History Studies
I can research a specific topic, person or location in your area for you. For example the Weald of Sussex and Surrey was the centre of the Tudor Iron Industry, I could peovide you with anything from an overview of the Iron industry in your area and what evidence can be seen today, through to a detailed study of a particular Forge or Furnace. The information could be used for publications, local history events or visitor information boards. I can even present the findings to an interested group by giving an illustrated talk.
Example of a detailed study of Hedgecourt Manor.
Parish or Village History
I have studied the detailed history of my village on the Sussex-Surrey covering all periods form the Medieval period to the Twentieth century. A Village History can be published in book format or the research could be used to supplement a Neighbourhood or Parish Plan. I have also created exterior signage which was positioned around the Village by the Parish Council to illustrate the historical features and provide information to visitors. I am experienced in producing finished publications working with small print run companies that provide a cost effective and professional product.
Example of a visitor information board

Historic Landscape Studies
Using maps, aerial photography and fieldwork I can identify landscape features that indicate the historical use of the area. This can include locating ancient tracks, boundaries, lost medieval settlements and moated houses. By inputting the data into
a geographic information system
(GIS) I can analyse interelationships between the landscape features. This was particularly useful in the identification of a late Saxon enclosure in Forest Row, near East Grinstead. I have also traced medieval park boundaries to determine the extent of these high status recreational features and their impact on the settlement patterns of the area. These techniques can also identify open field systems that date to the medieval period before enclosure.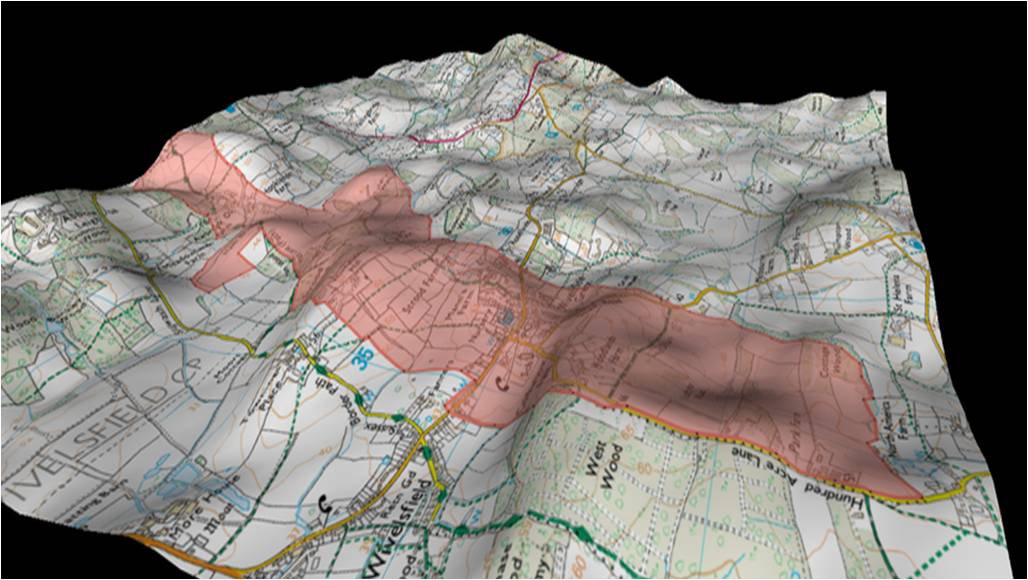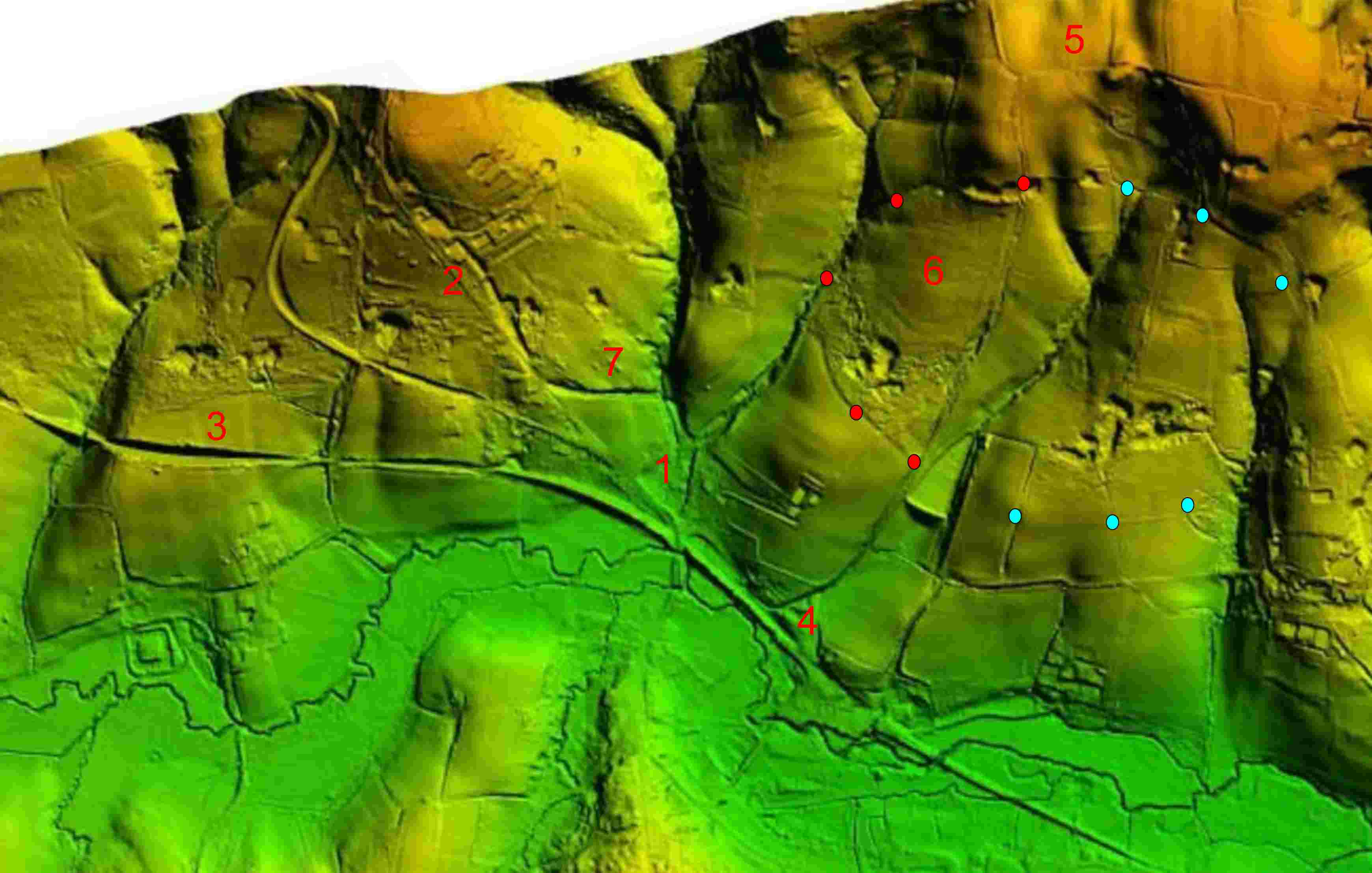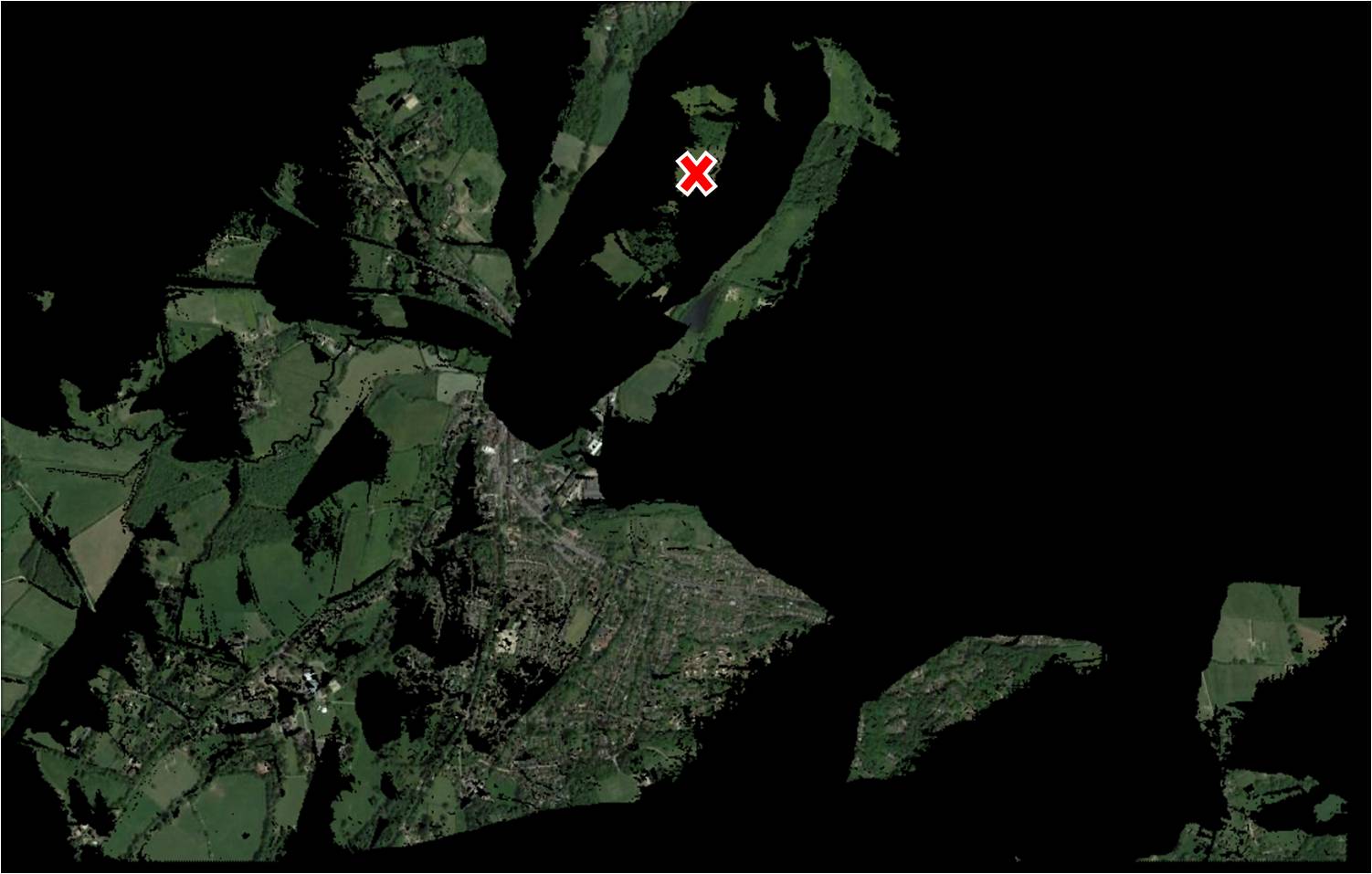 Manorial Records
Until the late 1800's, most properties were still subject to the remnants of the Feudal system that had existed in England from before 1066. The Manorial courts recorded land transactions as well as disputes and some crimes. The survival of Manorial Court records is sporadic, but when they are available, they provide a wealth of information about properties and families. Manorial Clerks neded to know who the rightful heirs were for each property (so they could collect their fees) and therefore they are an excellent family history resource, particularly for lower class individuals that did not create wills.



Medieval Property Records
There are a wide selection of early records that are particularly useful in providing details of property and people before most of the surviving parish records. Feet of Fines, Inquisitions and Assize rolls are all good sources and I regularly use these records to trace properties and families further into the past. I have translated 13th and 14th century Assize rolls for a number of Sussex parishes to provide details of the families living within the parish and the disputes that they bring to the Assizes. Inquisitions, particularly those made after the death of higher status individuals, can contain extensive details about all the properties they hold.